COMPANY & CAREER
Founded in 1886 in Racine, Wisconsin, SC Johnson is one of the world's leading manufacturers of household consumer products. It creates trusted products for home cleaning, home storage, air care, pest control, shoe care and for the professional market. SC Johnson's well-known brands include GLADE®, KIWI®, MR MUSCLE®, OFF!®, RAID®, PLEDGE®,SCRUBBING BUBBLES®, SHOUT®, WINDEX® and ZIPLOC® in the U.S. and beyond, with brands marketed outside the U.S. including AUTAN®, BAYGON®, BRISE®, KABIKILLER®, KLEAR®, MR MUSCLE® and RIDSECT®. The company, which generates $10 billion in sales, employs approximately 13,000 people globally and sells products in virtually every country around the world.
H. Fisk Johnson is Chairman and CEO, and Chairman of the Board, of SC Johnson. Fisk joined the company in 1987 and has held a variety of senior level management and marketing positions, both domestically and internationally. He is the fifth generation Johnson family leader of the 135-year-old family company.
A Family History at SC Johnson CBS Sunday Morning
"We approach decisions as if the consequences will be sitting down with us at the family dinner table for years to come."
INDUSTRY LEADERSHIP
Beyond working to continually launch innovative, quality products that work, SC Johnson has long been a champion of responsible chemistry, chemical regulation reform and ingredient disclosure.
SC Johnson has a decades-long track record of continuously improving the safety and environmental profile of its products. The SC Johnson Greenlist™ process, which launched in 2001, formalized SC Johnson's process and made continuous improvement of chemical selection a company policy.
"People have a fundamental right to know what's in the products we give them, and for that matter, what everyone else gives them." - Fisk Johnson via Huffington Post
The company has also taken significant and unprecedented steps in ingredient transparency. Ten years after launching its industry-leading North American ingredient communication program, in 2019, SC Johnson fulfilled its promise of a global transparency program. Today, the company offers ingredient transparency to consumers everywhere in the world who use its products.
ENVIRONMENTAL & SOCIAL LEADERSHIP
Winning in the marketplace is fundamental. But as a family company at work for a better world, Fisk believes that what matters most for SC Johnson is living up to the expectations of future generations.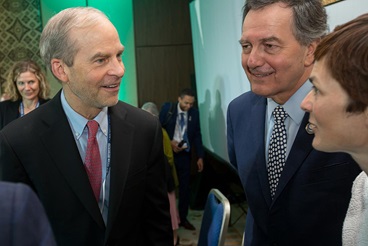 SC Johnson Chairman and CEO Fisk Johnson (left), on stage with Roberto Ampuero Espinoza, Minister of Foreign Affairs, Chile (center) and Dame Ellen MacArthur (at right) after signing the New Plastics Economy Global Commitment at the 2018 Our Ocean Conference in Bali, Indonesia. (Graham Crouch/AP Photography for SC Johnson)
This is why SC Johnson signed the New Plastic Economy Global Commitment in 2018 and in 2019 became a global partner of the Ellen MacArthur Foundation, driving market-leading circular economy initiatives at scale.
The company has taken action to tackle the global plastic pollution crisis, including announcing commitments to reduce its plastic footprint, partnering with Plastic Bank to increase recycling while helping address poverty on a global scale, and launching the first 100% recycled ocean plastic bottle in a major home cleaning brand.
To reduce its environmental footprint, SC Johnson continues to further diversify its mix of energy sources. And, Fisk has been working to build awareness of the vital need to stop deforestation.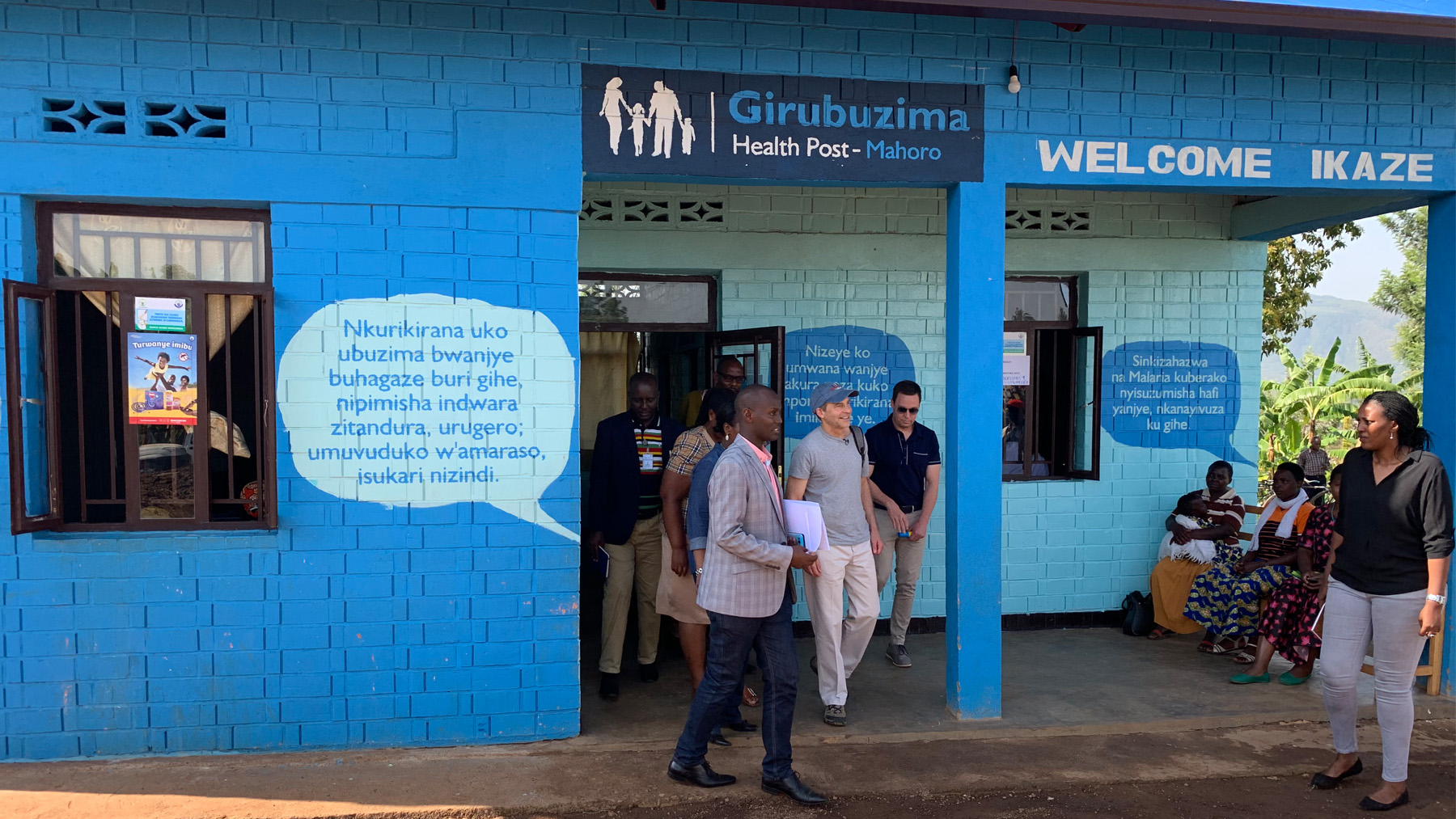 At the same time, SC Johnson continues to advance its fight to end malaria and all mosquito-borne diseases. In 2019, the company announced plans to help develop 40 more health posts throughout Rwanda, expanding access to health care and malaria education for more than 200,000 people. 
RECOGNITION & AWARDS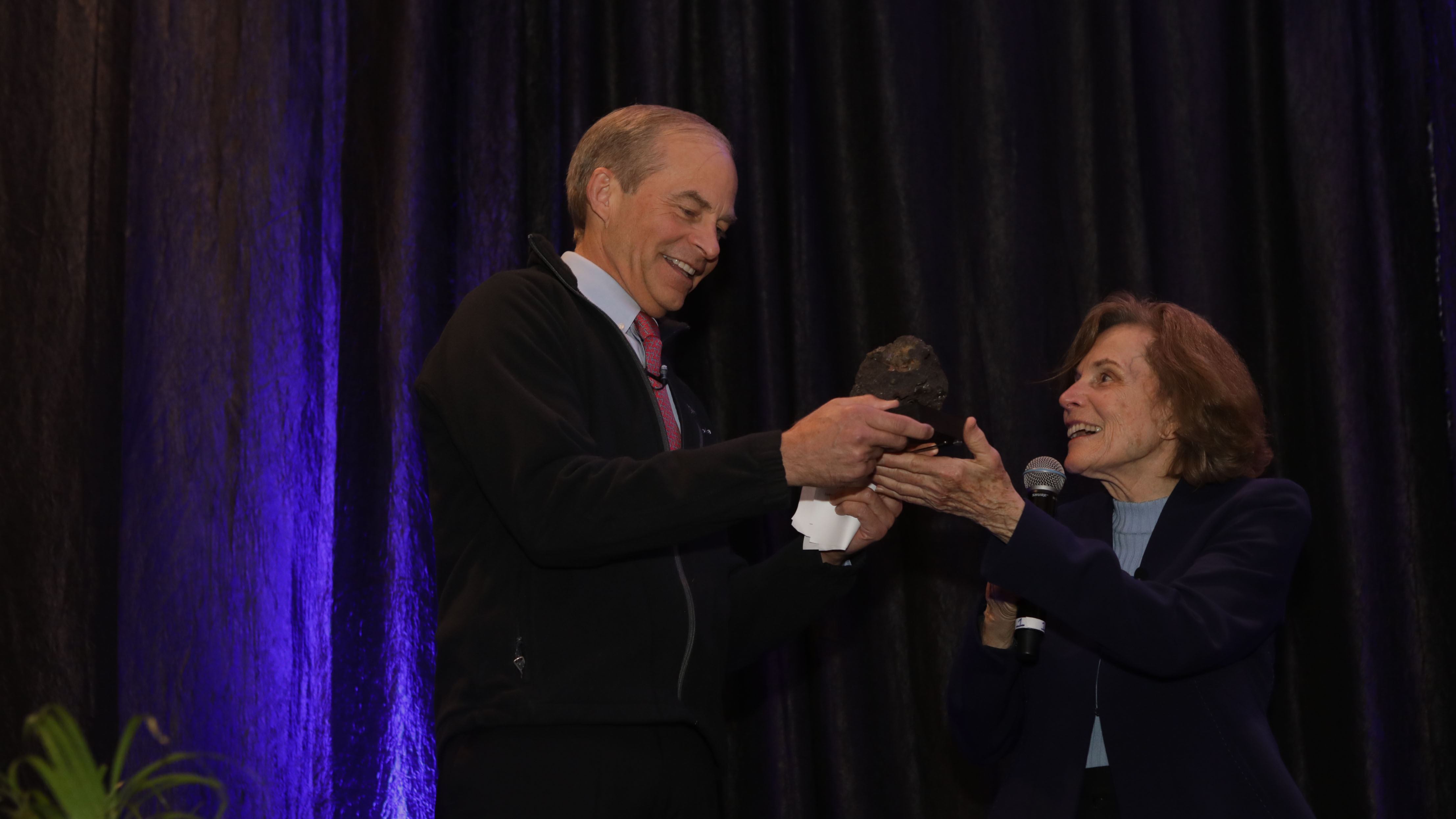 In 2019, Fisk received the Inaugural Dr. Sylvia Earle Award at Ocean Planet Conference for his work raising awareness on the ocean plastic pollution crisis. Fisk received the Global Conservation Hero award from Conservation International (CI) in 2017 which is presented to individuals and organizations whose environmental commitment and actions have had a transformative impact for the good of the planet and its people.
In 2016, the Committee Encouraging Corporate Philanthropy (CECP), founded by actor and philanthropist Paul Newman, awarded Fisk the Founders Force for Good Award. This award is given to leaders who make corporate societal engagement a priority in their companies and communities. Fisk was honored for his ongoing commitment to transparency and sustainable business strategies, including SC Johnson's industry-leading ingredient and fragrance disclosure programs and the SC Johnson Greenlist™ process.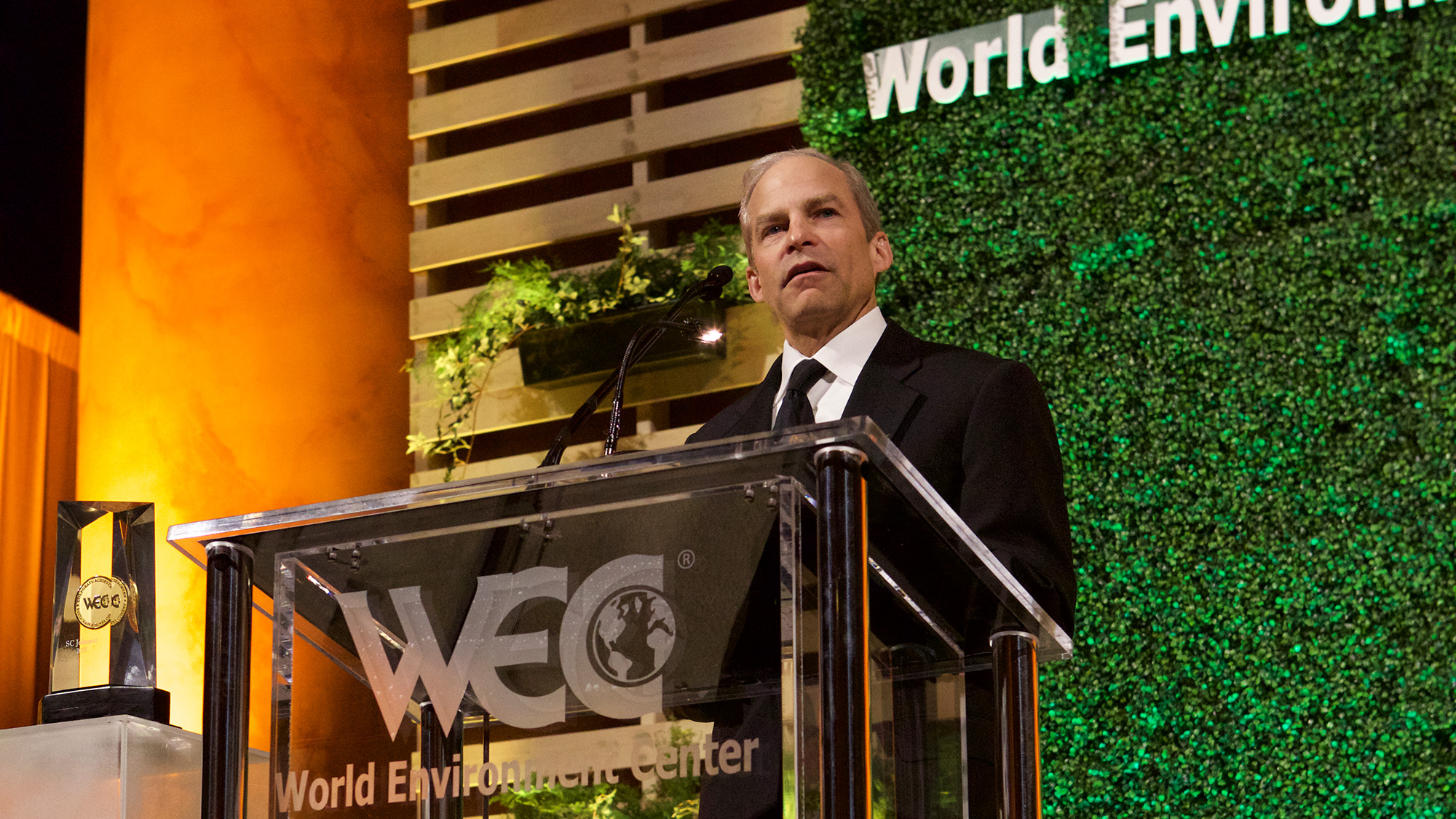 Fisk Johnson receiving the World Environment Center's Gold Medal for International Corporate Achievement in Sustainable Development.
SC Johnson was awarded the World Environment Center's Gold Medal for International Corporate Achievement in Sustainable Development in 2015. He was also awarded the International Business Leadership Award – US Council on International Business in 2007. 
Fisk was honored to be the 2009 Robert S. Hatfield Fellow in Economic Education, delivering Cornell University's annual Hatfield Lecture. In 2013, he was honored by the Samuel Curtis Johnson Graduate School of Management at Cornell University with the Dean L. Joseph Thomas Leadership Award, the highest honor bestowed on its most accomplished alumni leaders.
"Green chemistry is not, and cannot be, a fringe movement... We have to do it for the well-being of our children, and the well-being of our children's children."
ARTICLES & FEATURES
SC Johnson: Global Plastic Bank Partnership

SC Johnson: SCJ Working for Solutions:

SC Johnson: Spatial Repellent SHEILD video:
"...trustworthiness is the most important quality a company can have. It has to be earned."
BOARDS
He also serves on the US Trade Representatives Advisory Committee for Trade Policy and Negotiation (since 2002) and the Consumer Goods Forum Board of Directors. Fisk recently served as a member of the US President's Council of Advisors for Science and Technology from 2019 to 2021.
He also served on the Cornell University Board of Trustees from 1993 to 2001 and now is a Trustee Emeritus and Presidential Counselor. From 2002 to 2011, he served on the Board of Directors of Conservation International. Previously, he served as Director of Energizer Holdings, Inc. and Johnson Outdoors Inc. He also was a member of the World Business Council for Sustainable Development from 2004 to 2008.
Fisk was named Florida Southern College's 77th Honorary Chancellor and received an Honorary Doctorate. He also received an Honorary Doctor of Laws degree from Wilfrid Laurier University in June of 2011.
Fisk was named to the Knight Commission on Trust, Media and Democracy in 2017, and contributed to its groundbreaking 2019 report.
EDUCATION
B.A. in Chemistry and Physics Cornell University
M. Eng. (Masters of Engineering) Cornell University
M.S. in Physics Cornell University
MBA (Masters of Business Administration) Cornell University
Ph.D. in Applied Physics Cornell University